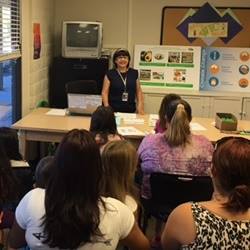 San Luis Obispo County Public Health Department was honored with the Model Practice Award at the 2016 Annual Conference of the National Association of County and City Health Officials (NACCHO). The award celebrates local health departments for developing programs that demonstrate exemplary and replicable best practices in response to a critical local public health need. OutsideIn SLO: We Take Health and Climate Change Personally was one of 19 local health department programs to receive NACCHO's prestigious Model Practice Award.
"We are proud to receive NACCHO's Model Practice Award.  The award is evidence of our commitment to developing responsive and innovative public health programs that improve the health of local residents," said Dr. Penny Borenstein, County Health Officer.
OutsideIn SLO was a pilot project designed to highlight the co-benefits between climate change mitigation and health promotion, focusing on key strategies for reducing greenhouse gas emissions that also have a beneficial effect on health and quality of life.  It was the first formal climate and health education campaign implemented by a local health department in California, which attempted to communicate climate change as a critical public health issue using existing Public Health Department programs and staff.
"This award puts San Luis Obispo County Public Health Department in special company with a select group of health departments that exemplify a forward-thinking, proactive approach toward protecting and promoting the health of communities nationwide," said NACCHO Executive Director Dr. LaMar Hasbrouck.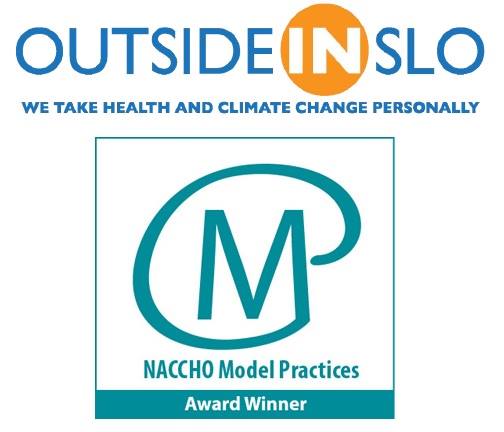 For more information on OutsideIn SLO, please contact Morgan at 805-781-1560.